As we advance towards a more globalized world, companies and ventures are trying to get themselves recognized globally and tell their potential customers that they meet global quality standards. One such organization which helps them in showcasing this is the ISO.
The International Organisation for Standardisation (ISO) is a non-governmental organization and is renowned worldwide. It develops and publishes standards that are accepted by experts worldwide. Standards cover various business activities such as production, management, delivery of goods/services, etc.
ISO groups its certifications into families.
Each family has a set of pre-defined requirements and aims at different management systems. ISO covers certifications ranging from quality to environment and from risk management to energy standards. International Standards mean that consumers can have confidence that a company's products are safe, reliable and of good quality.
Accrets is proud to announce that we meet the requirements set by the ISO 9001:2015, ISO 14001:2015 and ISO 27001:2013 standards and are certified under these families. Here is some more information about them –
The ISO 9000 family is a well-known family of standards. It puts forward certain norms on how a company can develop a QMS (Quality Management System). Although there are many standards in this family, only ISO 9001:2015 is eligible for certification. It can be certified to any business or venture around the world. It focuses on the quality standards of the products or services provided by a company so that the final consumer gets the best out of it. That is why it is consumer-centric. It is updated from time to time, the latest update being the 2015 edition. It is the most certified standard and is certified to more than a million businesses worldwide.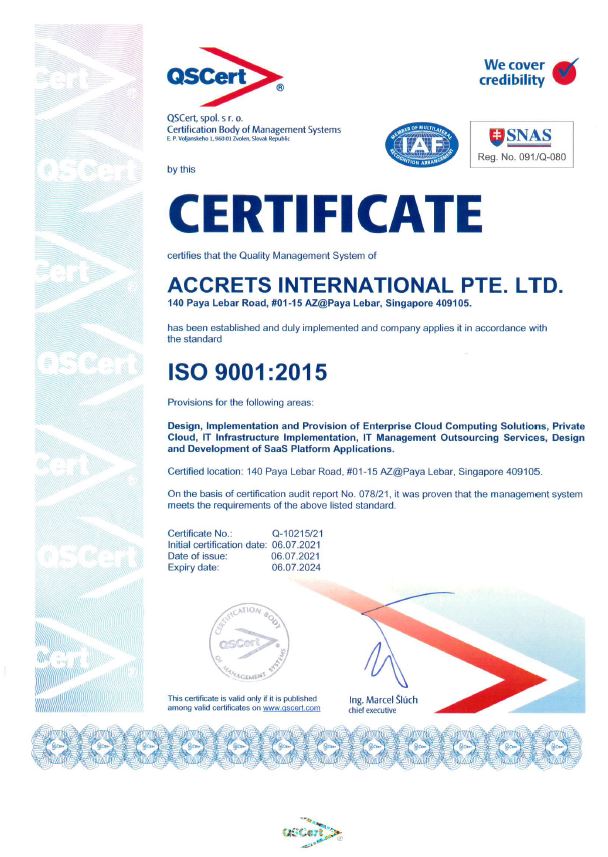 This family of standards is concerned with protecting the environment and has put norms that emphasize the Environment Management System. It ensures that the organization minimizes environmental damage and takes some steps to make this world a better place. This family also has many standards, with ISO 14000:2015 being the only one certified to companies. There are more than three hundred thousand (300,000) certifications under the ISO 14000 family in several countries around the globe.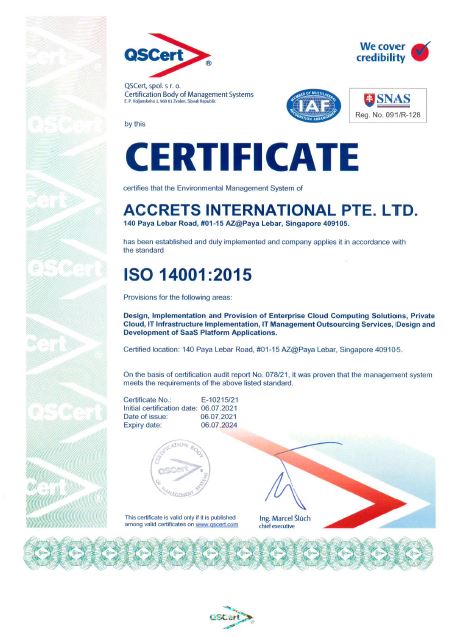 The ISO 27000 family puts forth the norms and standards for Information technology and the services revolving around it. It provides a set of rules and regulations that are to be followed under the information security management system (ISMS). The ISO/IEC 27001 is the most popular standard amongst the present 46 standards.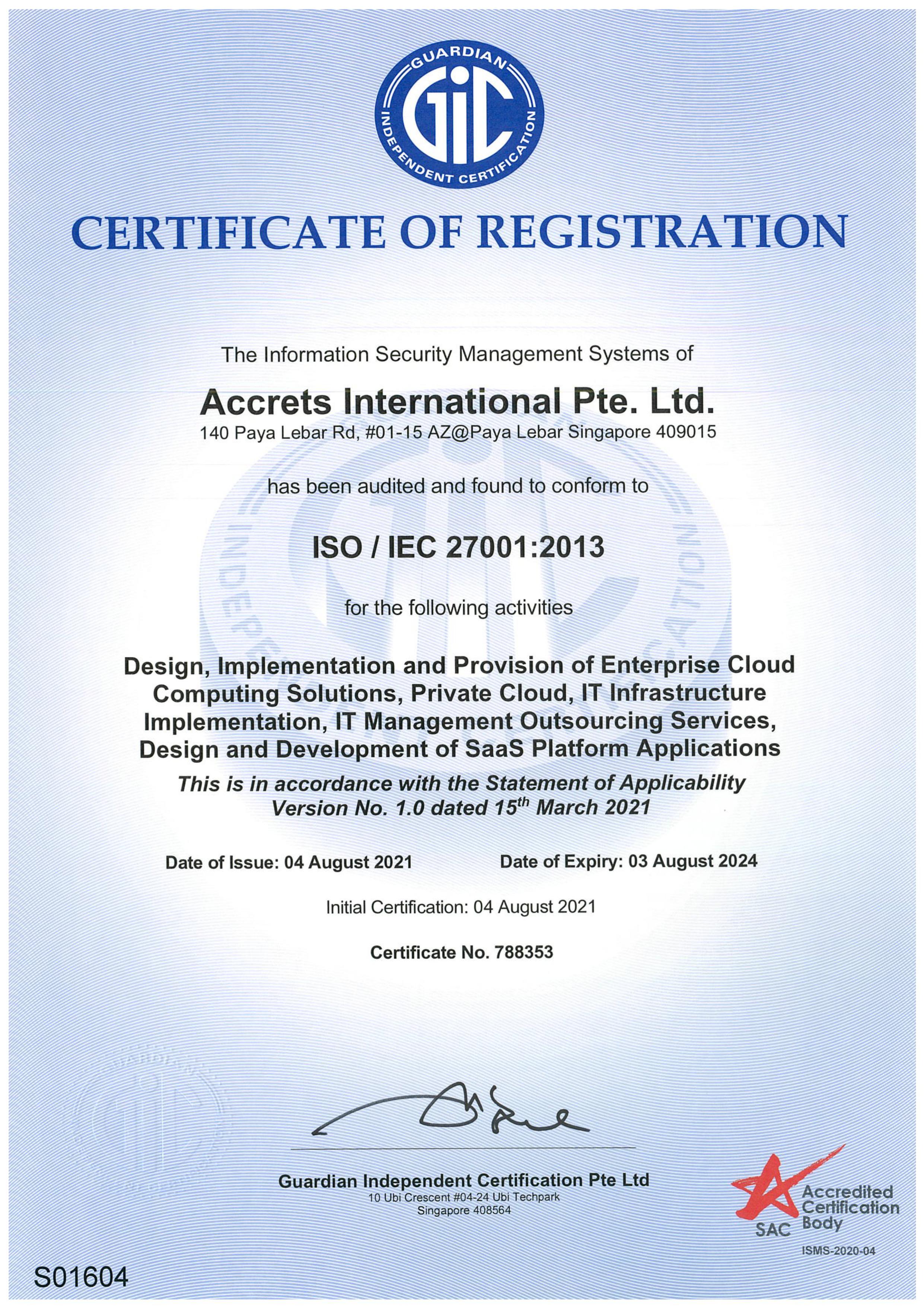 There are many more families under ISO. For example, ISO 22000 for management of food safety, ISO 31000 for risk management, and many more. ISO carefully analyses the organization's motives, so it is not easy to get one of these certificates. Only the organizations working with good intentions and serving the best for their customers get certified by ISO. That is why achieving ISO certification it is a proud moment for all of us at Accrets.
It is yet another milestone that we have crossed. It would not have been possible without our hard-working staff who devote their time and energy to making Accrets what it is and pushing it further. Also, our sincere thanks to all our clients for believing in us. We owe a large amount of this achievement to all of you. We also look forward to achieving many more milestones in the future and serving all of you with the best that we have.