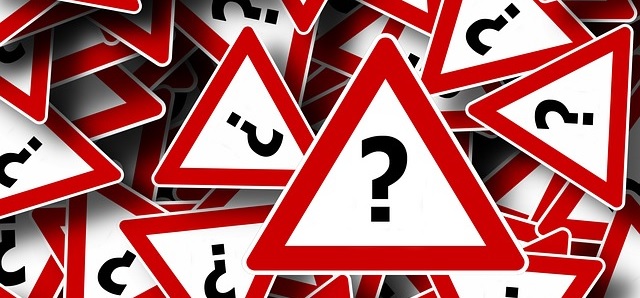 IT Infrastructure Service Providers – FAQ
Answers to queries on Cloud IT Infrastructure and Managed Services provided by Accrets.com
About Cloud/IT Infrastructure Utility
What is Cloud Computing ?
Traditionally, organizations used to purchase IT equipment upfront to cater to their operational needs for a 3 to 5 years business plan.  This is excess capacity procured in advance and locks up capital investment.
With Cloud Computing, organizations subscribe to computing resources as required and pay according to usage.  It become an operating expense instead of capital expenditure.
What is Private Cloud ?
Private cloud is a type of cloud computing that delivers similar advantages to public cloud, including flexibility to scale as required and monthly subscription payments.  However, unlike public clouds, which deliver services to multiple organizations, a private cloud is dedicated to the needs and goals of a single organization.
A company that has sensitive business data, data sovereignty concerns may choose to host its applications in a private cloud environment.
Accrets International specialises in provisioning Private Cloud IT Infrastructure for your business.
Our infrastructure is protected by multiple layers of firewalls.
VPN access is given to your application/administration team to securely connect to manage your application solutions hosted in our Private Cloud.
We provide Virtual Machines to run your application software.  Typical Operating Systems that our clients use include Microsoft Windows Servers, Redhat Linux, Suse Linux.
We can customise network infrastructure (e.g. multi-tiers, VLANs) specific to the design that you require.
If required for compliance audits, we provide and escort your visits to the Data Centers where your application solutions are hosted in our Private Cloud.
Where is your Private Cloud ?
Accrets' private cloud infrastructure is hosted in multiple tier 3 data centres in Singapore.
We use data centre facilities from Telstra, Equinix and Keppel Data Centres.
These serve as production and disaster recovery facilities for our clients.
We have achieved SAP Hosting certification.
What are the connectivity options for your Private Cloud ?
We host our private cloud infrastructure in telco neutral data centres.
In particular, our infrastructure at Equinix has the most dense connections to many international telecom carriers (e.g. AT&T, BT GlobalServices, CenturyLink, China Mobile, China Telecom, China Unicom, Cogent Communications, Deutsche Telekom, Globe Telecom, KDDI Corporation, PCCW Global, Verizon, NTT Communications, SingTel, Starhub, M1 etc.)
Many service providers are our neighbours in the same Data Centre facilities (e.g. Akamai Technologies, Aryaka, Cloudflare, Cisco WebEx, F5 NETWORKS, Nexusguard, ServiceNow etc.).  You might find the flexible connectivity options with these services beneficial for your organization.
If you are considering private hybrid connections from Accrets' private cloud to public cloud providers (e.g.  Microsoft Azure, Oracle Cloud, IBM Cloud, Alibaba Cloud, Amazon Web Services, Google Cloud etc.) the Equinix Cloud Exchange Fabric access, where we host our private cloud infrastructure, will enable secure and cost effective local connections for your business applications.
How do you charge for Private Cloud ?
For our IT infrastructure utilities services, we look at factors such as the resource sizing of the Virtual Servers that you use, bandwidth requirements, data backup strategies etc.  Subscription charges are paid monthly.
See sample prices for some compute configurations here.
Contact us for customised solutions for your specific IT application needs.
How do you charge for internet data usage for your Private Cloud ?
For Accrets' private cloud, you have a choice to use shared internet bandwidth or subscribe to dedicated internet bandwidth.  Unlike many public cloud service providers, we do not charge you extra for internet data upload or download.
Why Hybrid Cloud ?
Sometimes you may want to use a mixture of Private Cloud and Public Cloud infrastructure.  You may choose to run systems with sensitive business data (e.g. R&D development, Manufacturing Systems) on a Private Cloud.  For Business Productivity applications like email systems, you may like to leverage Public Cloud (e.g. Microsoft Office 365 Suite).
Some clients use Private Cloud for their Production Systems and use Public Cloud as Disaster Recovery Systems.  This way, they avoid unpredictable bandwidth usage charges.  Public Clouds usually offer free data upload but charge based on data download usage.
For Accrets' Private Cloud, we charge based on a fixed internet bandwidth subscription.  There is no additional charge for data capacity uploads or downloads.
Accrets helps you to integrate the network connections between your Private Cloud and Public Cloud environment.
About IT Managed Services
Why Managed Services ?
If your organisations' core business is non-IT related (e.g. manufacturing, trading etc), but rely on IT infrastructure for process automation, efficiency and more, Accrets International can be your IT partner to help ensure your IT infrastructure is always running.  Our administrators work to ensure your IT systems are safe from any security vulnerabilities that might cripple your systems and cause down time to your business.
What do you do for Managed Services ?
We maintain the security of your Virtual Servers and the Network Environment that hosts these servers.  We ensure the smooth operations of your IT system and that your business data is protected.
We do this by making sure the Operating Systems of each Virtual Server is properly patched for known security vulnerabilities.
Network is protected by multiple layers of firewalls with restricted access between Virtual Servers unless permitted.
VPN control and access is given to your authorised team to securely connect to manage your application.
All changes in your IT systems have to be approved by you via proper change management procedures and documentation.
Flavours of operating systems that we manage include HP-UX, Microsoft Windows, Redhat Linux, Suse Linux etc.
Beyond Operating System and Network services, we also provide Database Management and SAP Basis support services.
Our Skills
Server Operating System Administration (Microsoft Windows, HP-UX, Solaris, IBM AIX, Linux),
Database Administration (Microsoft SQL, Oracle, MySQL, PostgreSQL)
SAP Basis Support
Virtualization Support (VMware, Microsoft Azure, Nutanix Acropolis, KVM, OpenStack)
Storage & Backup Management
Network Administration (Cisco, Juniper, Baracuda, Fortinet, 3COM, F5, Palo Alto, Checkpoint)
Security Management (Server, Storage, Network, DDOS, Malware protection)
Enterprise Messaging System Management (Microsoft Exchange, Lotus Notes)
IT Outsourcing Management
How do I contact you for service support ?
We have a 24×7 helpdesk team whom you can call anytime to log an incident for investigation or a service request.
All incidents/service request will be assigned a priority level and responded to accordingly.
For example, a problem that affects your production system to the extent that all users are impacted (and your organization is unable to function) will be rated priority 1 and engineer assigned to work on the case within 2 hours.
Case Priority level and response matrix can be pre-determined with client.
In additional to 24×7 helpdesk team, we assign a local service lead who you can easily access for service assistance.
What do you do for service monitoring ?
24×7, we proactively monitor the up-down status of your IT system to ensure it is operating.
We have monitoring tools in place and duty personnel to analyse all alerts received and take appropriate rectification actions when necessary.  We swiftly notify you if we detect any issues that may immediately impact your business.
What do you do for Data Backup ?
To protect your business data, we regularly backup your environment.
A standard backup strategy will be as follows:
Daily backup is kept for 2 weeks
Weekly backup is kept for 5 weeks
Monthly backup is kept for 12 months
Yearly backup is kept for 7 years
We can customise a different backup strategy base on your requirements
What do you do for IT Disaster Recovery ?
Besides a primary site that hosts your production IT infrastructure, if you feel you need to have a secondary operations site, in case of catastrophic damages at the primary site, we can work with you to design and implement an IT disaster recovery plan.  This typically involves pre-set up of alternate systems at a secondary site.  An IT disaster recovery plan will be defined and annual disaster recovery exercises conducted to familiarize all relevant parties with the recovery processes.
What do you do for service reporting ?
When you subscribe to service reporting, a monthly report detailing how your subscribed resources are used and performing (e.g. CPU, Storage, Network etc) will be provided.  This helps you to plan and decide if you need to adjust resource procurement to align with your business grow strategy.
How can I be assured of your services quality ?
Our team has multiple years of experiences serving MNCs clients with stringent service expectations.  We serve customers running critical electronic trading systems and SMEs using time-critical manufacturing systems.  We follow industry standards like ITIL management processes.  We put in place tools to help us efficiently monitor and manage your IT systems.
Enough said.  At the end of the day, you can't really know our service quality until you experience it for yourself.
So start a small project with us.  We can conduct a POC.
How do you charge for Managed Services ?
We will assess the number of operating systems instances that you need us to manage, the complexity of the network infrastructure that you require us to maintain for you.  With this understanding, we can then propose our professional services to help you keep you IT operations running.
Contact us so we may appreciate and customise support solutions for your specific IT application needs.
What other services do you provide ?
We provide project management services and implementation services to build IT infrastructure suited for your business needs.
Subsequently, we provide ongoing managed services to operate the deployed IT solutions, so you need not worry about running the technology.  Instead, you can focus your efforts on running your business.
Who uses your services ?
Our clients range from SMEs to MNCs, from fields extending from manufacturing to finance to technology and service providers.
You may confidently use our IT infrastructure and services to support your electronic transaction systems, ERP systems, CRM systems, email/productivity systems etc.
We are particularly strong in designing and implementing complete Modern IT Infrastructure solutions, advising clients on IT directions to take (private, public, hybrid clouds), ensuring smooth and cost effective IT operations. (End to End IT Solutions.  Full range.)
We strive to be your trusted advisor and partner to manage your IT system. You can pay attention to your business, rather than on the technology, with confidence that your IT technology support and management is well taken care of.